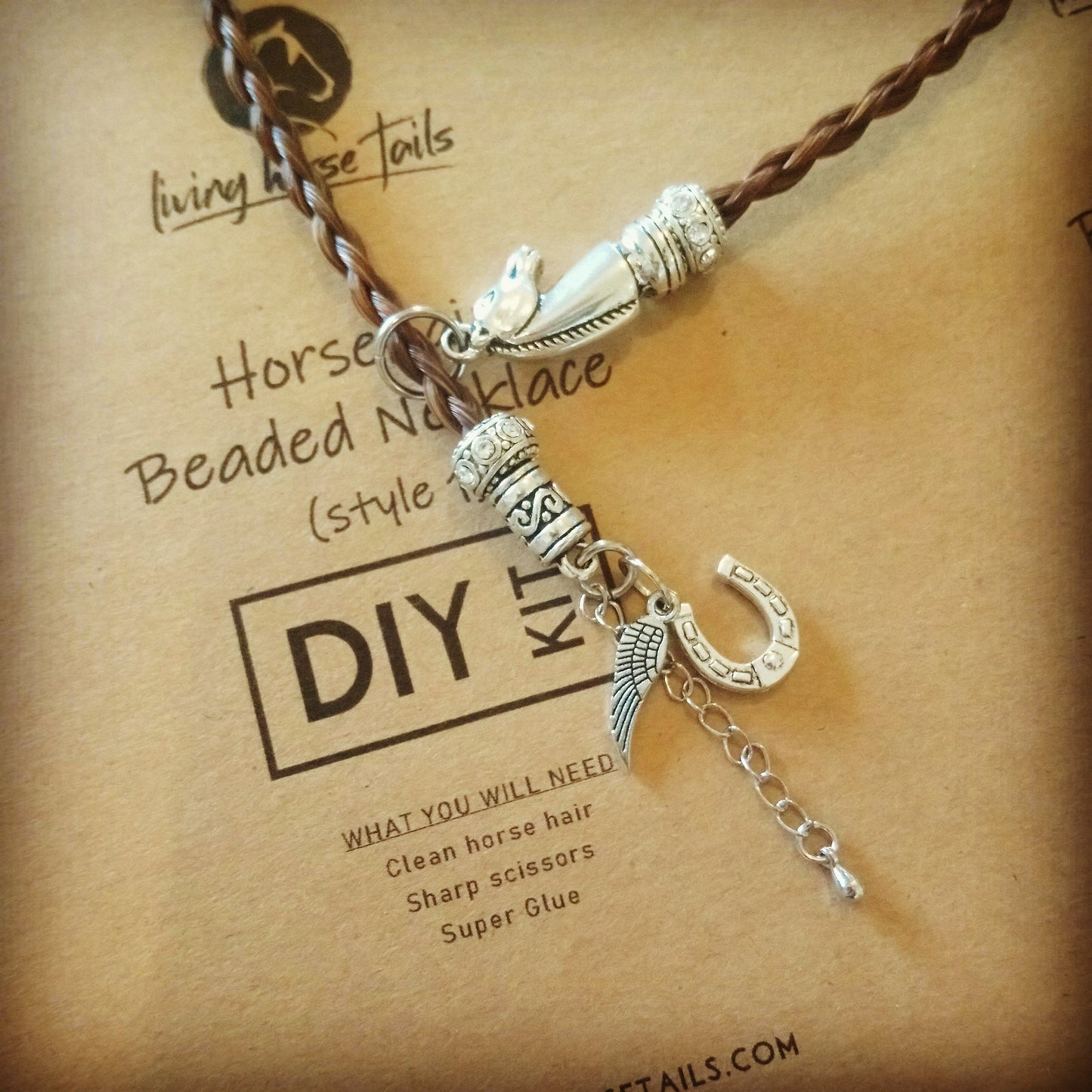 All new DIY Kits ready for Christmas
The perfect DIY Kit to make your own horsehair jewellery, bracelets, keyrings and more with easy to follow tutorials. Buy for yourself or as a Christmas / Birthday Gift and create your own equestrian keepsake using your own horse tail hair - or buy from a selection of colours I have in stock.
First look at the new Make-Your-Own horsehair necklace Kit which be released for sale this coming week at an incredible INTRODUCTORY offer.
Super easy to follow instructions, including an online video to follow. As well extra pieces, just in case your tail hair isn't long enough to make the necklace in one continuous length (or make is using sections from more than one horse).
Another original kit, sourced, checked and assembled by me, so you know you will receive quality materials to use.
Each kit also comes with the BONUS Accessories Kit, containing superglue, thread and a measuring tape, so all you really need is scissors or a craft knife and some horsehair to get started.
Happy crafting :-)
~ Monika