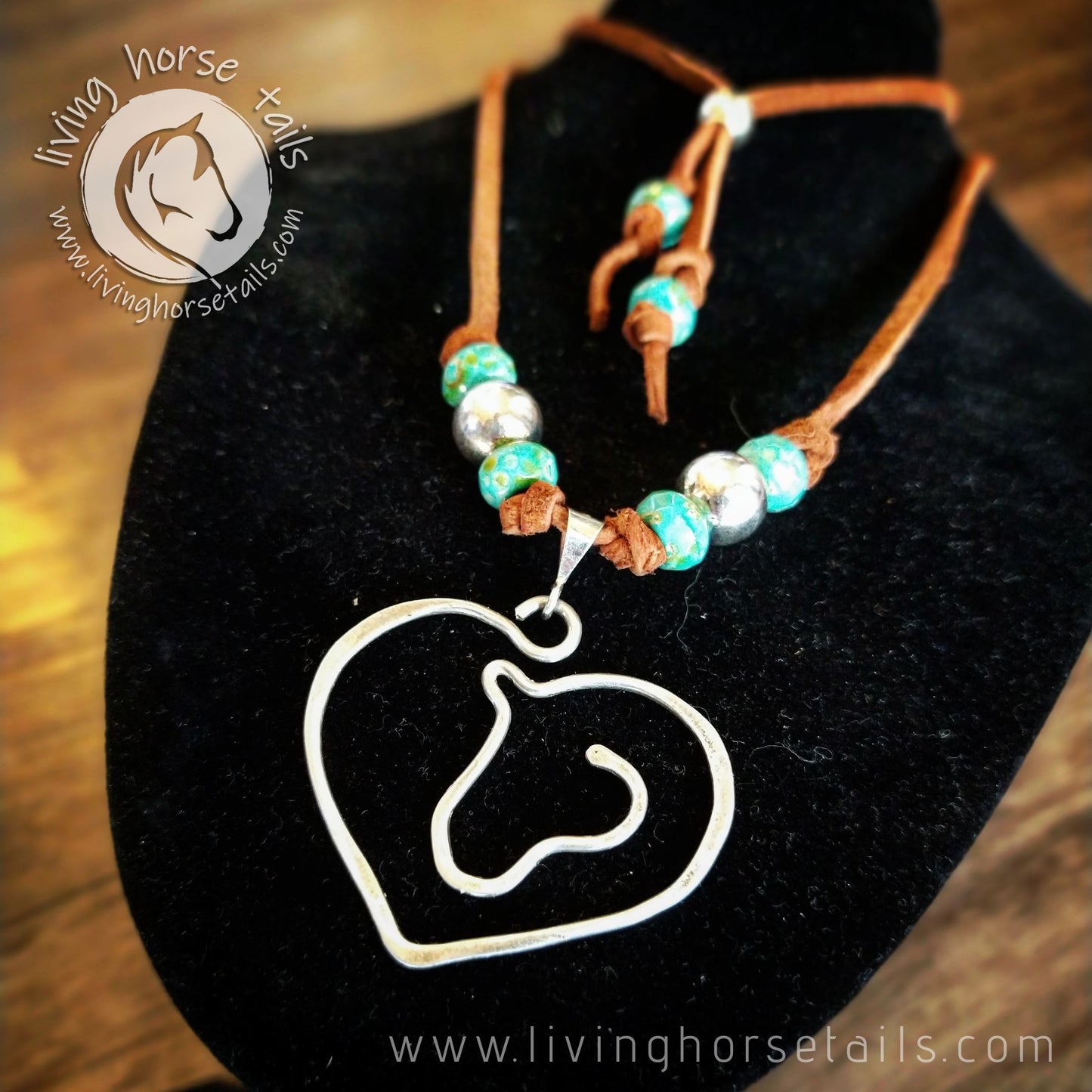 Sterling Silver handmade Horse in Heart pendant
Another lazy Sunday creation day today. 

This time making a second charm of my  horse head in heart sketch which I played with a while back.

Hammer finished in sterling silver wire, each piece is just a little different and unique, giving a rustic artisan look. 

Over time the silver will oxidise  and give each pendant a rugged, aged look.
The final result is a Sterling Silver Lariat style necklace on a leather suede strap, finished off with sterling silver and fire polished glass, turquoise look, beads.
Each pendant is approximately 4.5 cm wide by 4 cm high.

Wear it to dress up, or as casual Boho chic. Add a touch of western country. Wear it every day.